We have done everything in our power to make your Libratone sound system as simple and user friendly as possible. Read below how to get started.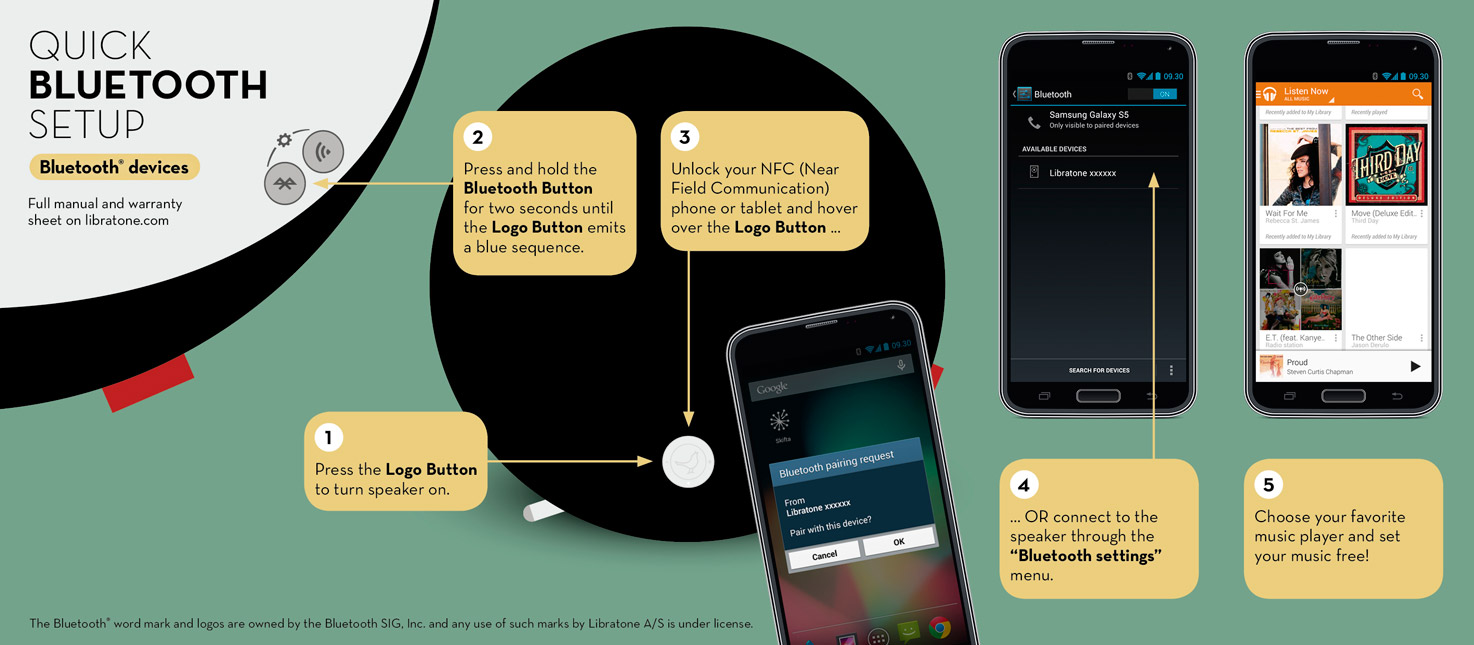 A Libratone Bluetooth speaker can be paired with up to 8 devices simultanously. The speaker will automatically connect to the nearest paired music device. Once paired - you only need to press the Bluetooth button to redirect music to your Libratone Bluetooth speaker.  
If Bluetooth setup fails and you need to start all over, click here.